The Story of Home
Home.  It's a single word that evokes tremendous emotion.  It's where we first learn who we are and where we fit into the world.  It's where we build our first relationships, where we learn to share and negotiate, where we learn to love and how to show it.  It's where our stories begin.
I believe that home should be a refuge from the meanness and chaos that is often in the world "out there" and from the stress of work and everyday life.  Home, to me, is a place of love and laughter, a place to relax and recharge, and sometimes, when I can get it, a place of peace.
Home has been on my mind all week because of the comment on last week's post from Heiner.  (Click here – find comment at end of post.)    For those of you who don't know, Heiner was an exchange student from Switzerland back in the 70's who lived with our family for a year.  He quickly became part of the family, a soccer star at school, and a beloved member of our community.  The fireplace in our kitchen that we gathered around, sang around, laughed and cried around, is pictured above.
Here is where the story of our family mainly took place.  My older brother and sister were 3-1/2 and 8 months old respectively when our parents bought this house and our folks lived there for four more children and almost 60 years.  There was a lot of our history in that house and much of it ended up on the kitchen wall.  Baby pictures of children, grandchildren and great-grandchildren.  Pictures of friends, relatives, and neighbors.  Pictures of great-grandparents we'd never met.  Wedding pictures, graduation pictures, vacation pictures from people who'd moved away but kept in touch.  Navy boot camp graduation pictures of both my brothers and I.  A silhouette of my youngest sister.  The old Coke box I found in a mom-and-pop store thirty plus years ago filled with tiny nic-nacs my mother loved.  Some of you reading this are on the wall someplace.  It was the best photo album ever.

Like life, the pictures accrued chronologically, often layered over each other.  This picture of the wall was taken after my sister organized it.  100 square feet of the curated story of our family.  The family my parents started against the wishes of both their mothers.  The family that grew year by year to include a mom, a dad, six children, and various others from time to time.  You were only company at our house the first time you came.  After that, you were family.  And, at some time or another, you would probably end up on that wall.  The picture wall, as we called it, was not the real story though.  The real story was the people who lived in this home, the people who came in and out of this home, the love we lived and the lessons we learned between the walls of this home.
This story is about the family my parents created-a family of friends, relatives. neighbors, and sometimes even total strangers-and the legacy they left for all of us who remain behind.  It's about them opening their home to exchange students so we could  experience different people and cultures and learn to love them as brothers and sisters.  So in this way, we gained Heiner as a brother, and Tony from Mexico as a brother, and Susanna from Uruguay as a sister.
We also gained countless new friends through World Hospitality.  People from places like Israel, Japan, Sudan, France,  and Iran.  Those people made an impact on me.  Even now, fifty years later, I wonder and worry about Golara-the young daughter of the visiting couple from Iran.  Is she still alive?  Does she have children?  How has all the craziness going on in the world affected her life?  And the young woman from Israel?  She was a soldier.  How has her life turned out?  And one of my favorite people, Miss Roshan from Tanzania.  I still remember her descending the stairs to the living room in her sari looking so regal and so beautiful.
The home I grew up in tells a story of people dropping in for a week or two without warning, of setting another place at the table, of the wine cellar in the basement where my dad made wine (a couple hundred gallons a year!).  It's a story of joy and anger, of dashed hopes and dreams come true.  It's a story of helping and healing and need and want and decisions that could go either way.  It's a story of-I can hit my sister if I want but you better not touch her.  It's a story of people, both foreign and domestic.  Hitchhikers, people met at a bus station, people who are friends of friends, the family of man.  It's a story of learning to love the world from my own front porch.
I truly appreciate my story so far, and I love the people who are in that story.  I love being a part of my family's story.  I love the story of the family my husband and I created.  I love you all being a part of my continuing story and that I'm a part of yours.   A new, young couple lives in the house where I grew up and they're making it their home.  I hope the story they live there is as full of love as the one our family lived.
And now a bonus picture just for you, Heiner…     (That's Heiner in all his 70's soccer-playing glory!)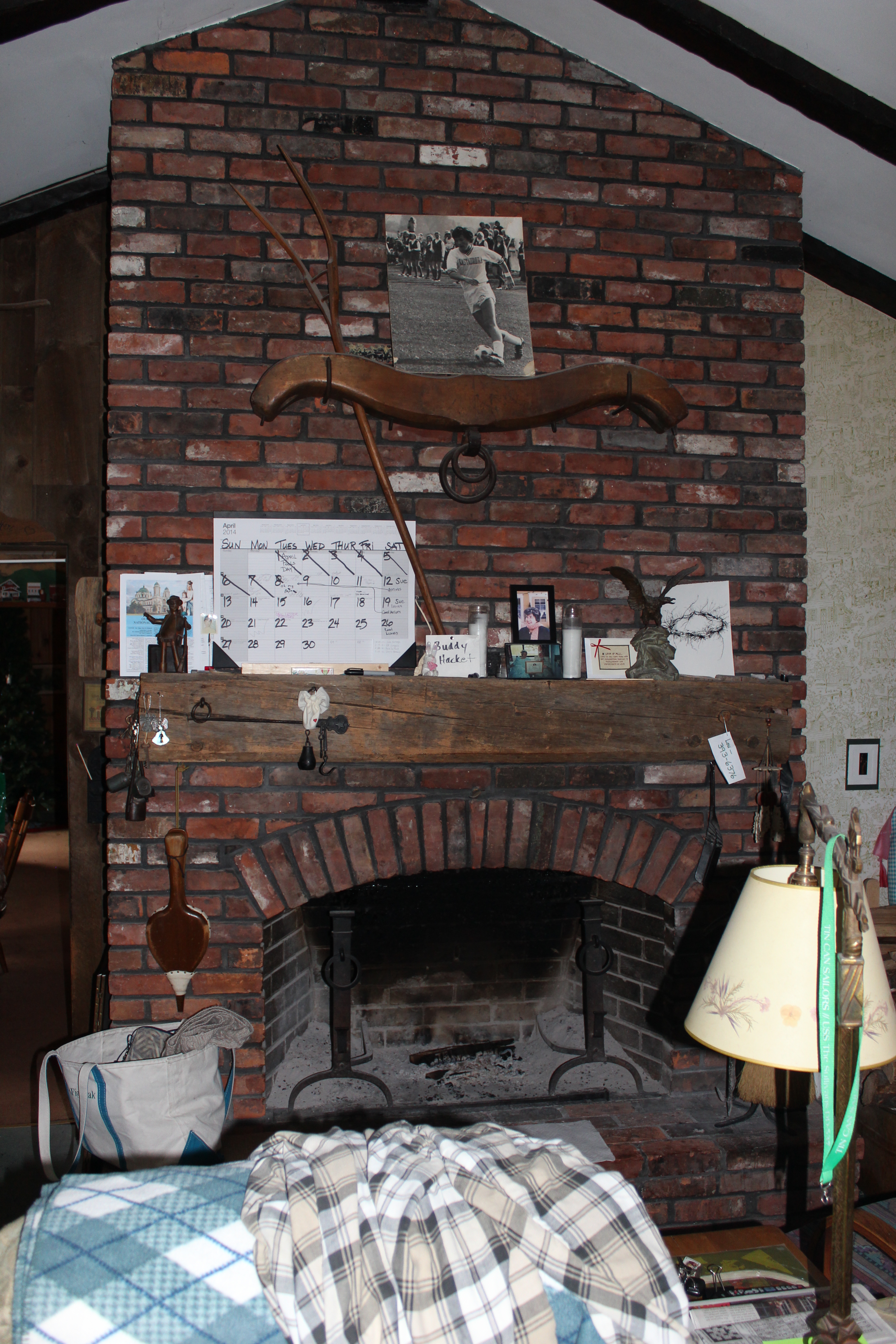 Feel free to share with us (in the comments) some of the story of you…
Save
Save
Save
Save
Save
Save
Save
Save
Save
Save
Save
Save
About carol
Hi there, I'm Carol. I look for the beauty in everyday people and the everyday world that surrounds me. I'm a writer, a fair photographer, and I'm also a wannabe artist. I wear many other labels, but I try not to let them define me. What about you? I'd love to hear about your story!